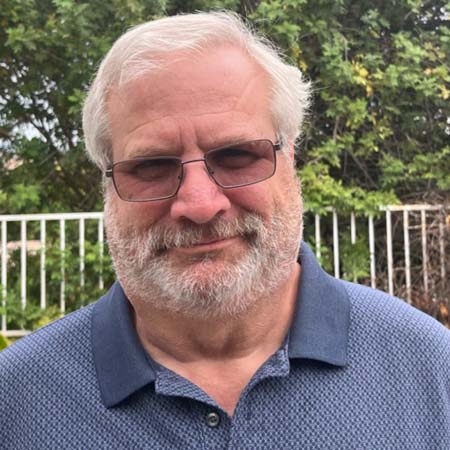 I'm Warren Schultz, Owner of Technology And Productivity (TAP) Solutions. I chose the name TAP Solutions for my company because I found that I have a knack for technology and I love to help people and companies become more productive. Going into business for myself in 1999 and opening TAP Solutions was my way of bringing these two dynamics together.

Long before they were popular, and even before I could drive a car, I bought my first computer in 1976. My friends used to come over to use my computer to do their homework in high school. I have been computer central ever since.

I've been in computers professionally since 1983. While working at companies over the years, I've held positions as a programmer, IT Manager, IT Director and Field Consultant. While working full time, and often much more than full time, I gradually earned a degree in business with a minor in computers and law from the University of Phoenix in 1991.

I love to solve problems and help people find unique solutions. Answers to questions can be found in many places and I'm not afraid to look for them in new media and technology. In 1999 I started TAP Solutions because I wanted the freedom to maximize my skills set and to explore new options. I believe every client, no matter how large or small their business may be, should be serviced in a professional and ethical manner.

It is important to me that a client's website reflects who they are, what they do, and gets the attention their business deserves. I don't believe in a cookie cutter approach. I want to spend time with my clients and make sure that all of their internet business needs are met. As a business owner myself, I know how important it is to have an attractive, professional, effective website.

I also have a passion for organization and efficiency. I thrive on helping people to be more productive. Over the years I have found Microsoft Excel to be an incredible tool and mastered the advanced functions including macros and formulas. From simple to complex, I take pride in making spreadsheets accurate, fast, and super efficient. If you need to track data, convert data, turn data into useful reports, mailings or myriad other tasks, I'm your guy.

I also enjoy teaching people how to use Excel. I believe in sharing knowledge, not hoarding it. If your staff or organization needs Excel training, I'm happy to set up a class and help you unleash the power of Excel.

I take a personal interest in my clients and their success. I take the time to get to know them, their needs, expectations and goals. My clients have rewarded me for going the extra mile with great reviews that you can read on my website and on Yelp.

Your business is important to me and I treasure my relationships with my clients as well as my friends and family. They know me to be fair, reliable and to keep my word.

I am grateful for the opportunity to pursue my passion for technology and problem solving. I welcome your questions, your business and your support.

I look forward to talking with you and exploring how we might help each other soon.