We are Technology and Productivity (TAP) Solutions
See how we can save you time and money !!!!
"You have a technology problem? We have the technology solution."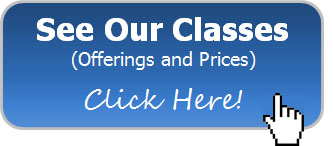 Technology and Productivity Solutions (TAP Solutions) has been proudly serving the technology needs in the Los Angeles, Santa Clarita Valley & San Fernando Valley since 1999. We specialize in the complete website development process from concept through launch. Once the website is launched, we help you market it through many channels.

We automate the tasks in your office to make your staff more productive using programs you probably already own. TAP Solutions offers a wide range of services to cover all of your needs.

Website Solutions

Excel Support & Efficiency Solutions

Improve staff productivity / Time savings
Reduce reporting costs
Generate custom solutions using Excel
Organize data into useful reports
Reduce / eliminate costly errors.
Support to solve Excel problems



Click here for examples of problems we've solved
DON'T RUN YOUR BUSINESS LIKE YOU DID FIVE YEARS AGO!
YOUR COMPETITORS DON'T!
Let Technology and Productivity Solutions (TAP Solutions) simplify and improve your business processes. This will help you get the most out of technology and your online presence so you can best compete in today's economy.







Serving Agoura Hills,Alhambra,Aliso Viejo,Altadena,Anaheim,Antelope Valley,Bakersfield,Bell Gardens,Beverly Hills,Brentwood,Burbank,Calabasas,Camarillo,Canyon Country,Castaic,Chino,City Of Bell,City Of Commerce,City Of Industry,Clemente,Commerce,Conejo Valley,Corona,Covina,Culver City,Dublin,Eagle Rock,Echo Park,El Segundo,Exeter,Fillmore,Folsom,Fresno,Fullerton,Glendale,Hawthorne,Highland,Highland Park,Hollywood,Huntington Beach,Inglewood,Irvine,Jackson,Kern County,La Canada,La County,Lafayette,Lake Forest,Lancaster,Lincoln,Livermore,Long Beach,Los Angeles,Los Angeles County,Los Feliz,Malibu,Manhattan Beach,Marina,Marina Del Rey,Mojave,Montebello,Monterey,Monterrey Park,Montrose,Moorpark,Murrieta,Nevada,Newbury Park,Newhall,Newport,Newport Beach,Oakland,Ojai,Ontario,Orange,Orange County,Oxnard,Palmdale,Palms,Paramount,Pasadena,Plymouth,Rancho Cucamonga,Redondo Beach,Richmond,Riverside,Rosemead,Sacarmento,Sacramento,San Clemente,San Diego,San Fernando Valley,San Francisco,San Jose,San Luis Obispo,Santa Barbara,Santa Clara,Santa Clarita,Santa Clarita Valley,Santa Cruz,Santa Monica,Santa Paula,Santa Rosa,Saugus,Scv,Sfv,Shadow Hills,Silver Lake,Simi Valley,South Bay,Stevenson Ranch,Studio City,Sunland,Temecula,Thousand Oaks,Torrance,Val Verde,Valencia,Venice,Ventura,Ventura County,Vernon,Vista,Westchester,Westlake,Westlake Village,Whittier,Wilmington